Drywall Repair and Remodeling in College Station, Texas For Sale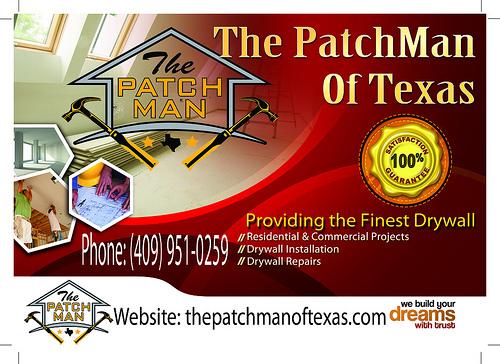 Date/Time:07 Dec, 07:48 a.m. EST
Type: Financial, For Sale - Private.

You have come to the right place if you're looking for one of the best drywall contractors in the Golden Triangle Aree. We are a full-service drywall contracting company. Our scope of work includes new construction, remodeling, and repairs.We pride ourselves on providing excellent service with competitive pricing. Our reputation for working closely with owners and other contractors is well recognized throughout the industry.The Patch Man is a family-owned-and-operated business that offers professional drywall installation services for the Golden Triangle region.Our locally owned and operated business also works on everything from condos and single-family homes to multi-dwelling units and mixed-use buildings. We provide professional, prompt customer service every time you call. We offer extremely competitive prices and excellent quality work on every project.Revitalize your residential or commercial property with drywall installation, painting services, and textures. We specialize in providing you with affordable drywall services. Through hard work, dedication and strong desire to provide excellent service to current and new customers.The Patch Man has developed a reputation in the industry for professional, prompt and reliable work. It is our continuing goal to stand out above his competitors and perform quality work and excel in customer service. CLICK ON OUR BROCHURE FOR A LINK TO OUR WEBSITE!!! drywall installation,drywall contractor

Time: 09:48 a.m. EST
Date: 18 Jun

Time: 01:23 a.m. EST
Date: 18 Jun

Gluten Free not Taste Free
Try our "Living Without" cookbooks, magazines and e-books for delicious Gluten Free alternatives, recipes, diet...
Time: 10:49 p.m. EST
Date: 17 Jun

Price: $19
Time: 06:07 p.m. EST
Date: 17 Jun

Back Child Support in Texas
Does someone owe you Texas back child support? Is someone you know owed back child support in Texas? We are Guardian...
Time: 11:53 a.m. EST
Date: 16 Jun

Time: 05:50 p.m. EST
Date: 15 Jun